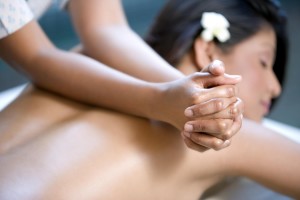 "Relax, re-energise, soothe aching muscles or stimulate your circulation we can all benefit from massage"

(keep scrolling down to read more )
Swedish Massage is excellent with soothing and or deep tissue techniques for ridding the body of tension, tightness and reducing muscle pain.
Swedish Back Neck & Shoulder Massage £28

Swedish Full Body Massage £47.00
Swedish massage is used to relieve aches and pains, relaxation and stimulation of the body and the mind; help relax the muscles and accelerate lymphatic circulation.
Hot Stone Massage is truly relaxing using smooth warm stones which gently relieve sore, stiff muscles and day to day problems such as tension and fatigue
Hot stone Massage Back Neck & Shoulder  £27.00

Hot Stone Full Body Massage £45.00

 Hot Stone Massage has to be one of the most enjoyable and relaxing therapeutic massages available. For hundreds of years, hot stone massage has been used in many different cultures and now modern-day therapist are able to use the same techniques for a deep relaxing massage.

Hot Stone Massage soothes and melts away the stress, eases muscle tension, reduces anxiety, calms the mind and senses.

Hot Stone Massage uses smooth, basaltic (volcanic) rocks that have been pre heated in water and are used in several ways, some are placed onto the body wrapped in towels and placed on specific energy centres, which are known as chakras along the body which assists with aligning and re-balancing the body's natural energy flow, whilst the other stones are used by the therapist to do the body massage.

The muscles relax 4 – 5 times quicker than in a aromatherapy or standard body massage as the heat penetrates deep into the muscle tissue, which melts away tension and assists with revitalising the muscle tissue by increasing the blood circulation to the area.

The body's natural healing process is accelerated with the deep relaxation and increased blood flow to the ares that are worked throughout the massage, and also assists with creating a state of deep mental relaxation.
The benefits of hot stone massage includes:

Improved circulation
Produces a deep muscle and tissue relaxation
Eases and reduces stress and anxiety
Improved blood flow to tissues
Increased lymphatic drainage (toxin removal)
Relieves aches and pains
Health Conditions that can be treated with Hot Stone Massage:
Muscular aches and pains
MS
Back pain
Arthritis
Fybromyalgia
Stress and anxiety
Circulatory problems
Insomnia
Depression

Anyone suffering from heat sensitivity or those who are pregnant should avoid this treatment.