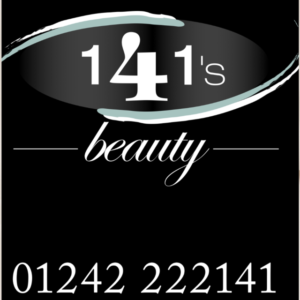 Please scroll down to see the whole price list.
Dermalogica Facials
Our skilled therapists will design a treatment exclusively to your needs :
Reduce redness / sensitivity
Soften Lines/ Repair / hydrate & soothe
Improve elasticity / tone /sun damage
Advanced / specialised facial £56.00
1 hour facial £49.95
3/4 hour facial £39.95
Express facial £34.95 excludes masque
Caci & Futur-Tec Facials
The most advanced face and body treatments to redefine muscles, sagging skin , lines, tone and texture.
The ultimate skin treatments effectively tackling face and body imperfections such as poor muscle tone, wrinkles, cellulite, stretch marks, pigmentation acne and scar tissue.
Caci or Futurtec facials £50.
Caci add on masque or eye treatment £15.00
10 facials paid in advance £430.
Caci or/ and Futur Tec ½ hour facial jowel lift , eye or masque £35.00
Glycolic Acid Facials
Alpha Hydroxy acid facials benefit conditions such as acne , superficial scarring , pigmentation, milia, fine lines and stretch marks.
Facial Peel £45.00
Course of 10 £400.00 This includes a free skin cleanser or renewal cream to use at home.
Strip Waxing
Half Leg £13.50
Full Leg £22.50
Bikini £12.00
Under arm £10.
Brazillian £22.
Americano £31.00
Hollywood £31.00
Lip or chin or sideburns £6.50
Brow wax/ shape £11.00
Half arm £10.
Full arm £15.00
Chest wax £15.00
Back includes tops of arms £15.00
Hot wax
Eyebrow £11.00
Lip £8.00
Chin £8.00
Jawline £7.00
Underarm £12.00
Bikini £16.00
Americano £35.00
Hollywood £35.00
Massage unavailable at present 1.5.2019
Spa Body Treatments
Dermalogica Back treatment £40
The inch loss Universal Contour Wrap –
Instant & lasting inch loss, detoxing, contouring and revitalising. Tightening loose tissue to improve the appearance of stretch marks and cellulite
1 wrap without measurement £60.00
Eye Lashes and Eyebrow Shaping
Eye lash tint £12.50
Brow tint £10.50
Lash & brow tint £23.00
Brow tint and shape £19.00
Hdefined brows £25.00
 Lash Extentions-
Available at 141s by "Cheltenham Semi Permanent Aesthetics" –Give yourself longer thicker lashes.
Individual Lashes –
Full set £59.00
Infills from 1-  2.5 wks – £35.00
Infills 2.5 – 4 weeks – £39.00
Lvl Lash Lifting Treatment- £45.00 
Designed to enhance your lashes by lifting whilst straightening Not curling them, creating an illusion of longer thicker lashes – This includes a lash tint .
Nails
Natural Nail Treatment £15.00
Nail file and polish £15.00
Sunset Manicure £32.95
Sunrise Pedicure £32.95
Sunset Pedicure £36.95
Add Shellac to the above for additional £12.00
Shellac 
Shellac/ Geleration gel file & application £24.00
Shellac/ Geleration removal and new application £29.00
Shellac / Geleration removal with natural nail shine £8.00
Gel removal if applied at another salon £10.00 per every 15minutes
Twinkle / Glitter toes £24.00
Minx Nails –
A great look a flexible film of fashionable designs for your nails, ideally suited for toes. £35
Air Brush Tans
St Tropez tan Express – Light / Medium / dark £25.00
Gift vouchers are available to purchase for an amount or a specific treatment, they are valid for 6 months.
Please arive 10 minutes early to complete a consultation form.
We ask new clients to pay a 50% deposit at the point of booking your first appointment.
We take a non refundable deposit for all semi permanent makeup of £50
Mail order service is available a p&p fee will be charged.
We ask for 24 hours notice of cancellations to avoid incurring a 50% charge. Please note this includes vouchers and courses.
Please be aware late arrival may result in reduced treatment time.