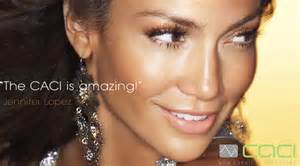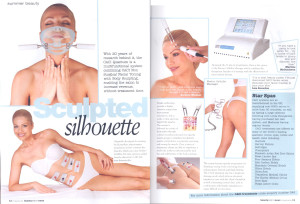 CACI  Treatments
Suitable for all skin types : ageing/ mature, dry/ dehydrated, oily/acne/congested/combination and mens.
CACI
The non surgical face lifting and body toning system works to redefine facial muscles, reduce lines and wrinkles while tightening and toning sagging body muscles. Caci uses the micro current to lift facial and body muscles. It increases collagen to soften lines, hydrates, increases elastin and has beneficial healing effects. The micro current works on the Golgi Tendon Organ found in every muscle. The GTO is responsible for muscle tone and health and it determines the muscles length. By using the micro current it stimulates the GTO to recharge the muscle back to it's original position. These treatments are excellent for people who are concerned with ageing and lack on muscle tone either facial or body.
The CACI quantum also provides other treatments to combats various body complaints and concerns.
CACI Lymphatic drainage
Another treatment of the CACI machine. This is an internal cleansing treatment. It improves circulation and regenerates the skin, tissues, muscles and glands. The Skin becomes softer, healthier and younger looking. This treatment is excellent in aiding cellulite, bags under the eyes and can remould the figure due to even distribution of fluids. It also improves metabolism and aids in the elimination of fat and toxins.
Ideal for anyone who wishes to detox, diet or revitalise. The internal cleansing is excellent after illness to recharge the body an it's immune system. When the body is tired, cold, stressed or suffering from nervous tension the lymphatic system slows down this can lead to feeling tired and heaviness of the limbs, this also causes a decrease in cell regeneration and removal of waste and toxins. The faster the lymph flow removes waste the more active the bodies metabolism becomes.
CACI Contouring
This is designed to give strength to and lift sagging muscles. This is particularly effective in lifting the bust or buttocks. The slim tone is a treatment to break down saturated fats, restore elasticity and tone to muscles, it strengthens degenerated muscle and stimulates the elimination of fluid in tissue. The slim tone treatment is used for clients wishing to loose weight/inches, tone up and improve cellulite and fluid retention. The treatment burns fat, stimulates loss in chosen areas, tone muscles and skin after surgery or weight loss, reduces fluid retention and helps cellulite problems.