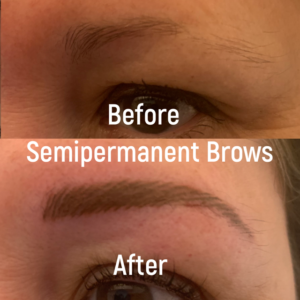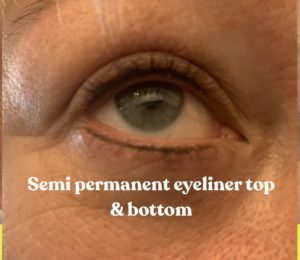 Semi permanent – cosmetic tattooing
with personalised pigments just for your skin tone. For eyebrows, lips and eyeliner.
Results of this treatment can be subtle all day natural or a more dramatic look. For all ages men and women.
Eyebrows: Either you have non existent or very little hair, scars or just to enhance. Choose from a natural stroke or soft powered effect to create your perfect brows.
Lips: Uneven lip shape, loss of colour through aging process or for those who always wear lipstick. Choose from a range of colours to embrace fuller youthful looking lips.
Eyeliner: Top, bottom or both. A natural or a dramatic look, always have that perfect line. This will make your lashes appear thicker even without mascara.
Eyebrows – hair stroke / microhair / Powder  £259
Eyeliner top or bottom £200
Eyeliner £250 top and bottom
Lip liner £200
Lip liner & lip £300
Prices include a free top up within 2 months
Top up between 12 – 18 Months £149.00
Top Up after 18 Months is the original price.